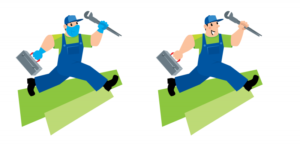 If you're putting a shovel down into your home's yard, then this means that you need to invest in a gas line detection service. You've got natural gas lines running underneath your home. Your home's natural gas lines could be located in almost any spot. Your natural gas lines are often the backbone of your home, but this doesn't mean that they aren't potentially dangerous. You don't ever want to cause a rupture—it's a dangerous situation.
You don't want to leave anything up to guessing. This means that you need the expertise of our professionals. We're here with everything you could possibly want or need in Lake City, FL. Come to us for help with your home services.
No Guesswork Allowed
That's what you need to remember before you do anything that could potentially impact your home's gas line. Our team has all the right equipment to get you exactly what you need. Of course, it's a good idea to call 811 before you do any digging. After you're on the phone with 811, they'll refer you to the local utility companies that could be affected and then the relevant company will reach out to you. Once you confirm the services you need with the company, our technicians can come out to perform your location services. It's important to remember this step!
It's so important to call before you dig. We want you to know that this is your responsibility as a homeowner too. You'll ultimately be responsible for any fines that happen if you don't call and check before digging. We're here to help you move around this though.
We're going to tell you where digging is permitted using paint and flags. Our professionals want you to get great work. We're going to help you stay responsible. Don't go to anyone else for locating services. Trust us when we say that this is work that needs to be performed by professionals. Anything less only puts your safety and health at risk.
Our Professionals Are Here for You
We're here to keep you safe. That's the long and the short of it.
Your gas lines can pose a significant safety risk if you're not paying close attention. It's not only a danger to your home or your personal safety, it also means that you're going to have expensive and difficult repair work if you sever one of your natural gas lines during construction.
Our team specializes in the work that you need. We understand the local terrain here and we're here to help you get exactly what you need. We've worked here in the area for years. If you want to ensure that your home is safe before you do any digging, then it's time for you to get in touch with us. We're the right professionals for the job. We take pride in the work we perform.
Contact Affinity Gas today to schedule an appointment with our professionals. We're here to help you with your gas line detection in Lake City, FL.