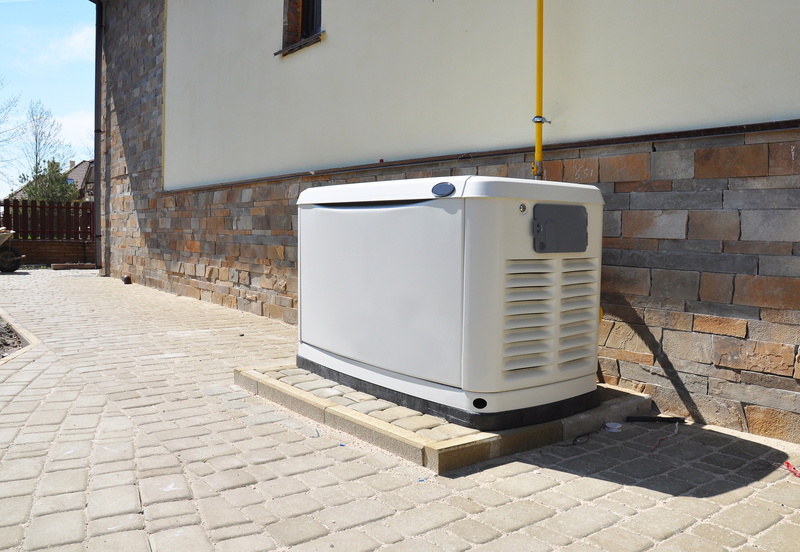 You have a generator installed in your home as a backup system for when there is a power outage – big or small. While you don't need to use your generator very often, you definitely want it to work right when the time comes. But what happens if there are signs your generator needs help?
Don't ignore problems with your generator or you may be riding out the next power outage like everyone else – waiting on the electrical company to restore your power. Learn the signs that your generator may need a tune-up, and then give us a call for generator repair in Gainesville.
Visible Damage
You may think this is an obvious one, but if you can see visible damage to your generator, that's a problem. Some homeowners think that exterior damage is just cosmetic and doesn't impact how a generator operates, but this isn't always true. And some exterior damage can be small or hidden so that it isn't as easy to spot. Make a habit of inspecting your generator at least twice per year to look for:
Frayed or loose wires
Ripped pull cord
Dings or dents
Corrosion
Start-Up Delays
If you notice that your generator is slow to start up when it kicks on, that's a sign that something is wrong. Your generator should have a smooth turn-on sequence that is nearly seamless to when a power outage occurs. Hesitation when starting up can indicate that your generator has sludge buildup or old fuel inside that needs to be cleaned out. It may also be time to change out your fuel filter. Don't ignore start-up delays or one day your generator may not start at all.
Your generator isn't a second-best option when it comes to powering your home. Sure, you're not planning to use it 24/7/365, but it should work as good as your traditional power source in the case of an outage. It's easy to write off flickering lights or inconsistent power since your generator is "just" a backup. But these are signs of internal damage, and ignoring the signs can lead to complete system failure and more costly repairs.
No Electricity
It's possible that your generator turns on but doesn't provide electricity to your home. This could be a problem with your generator, but there's also a chance that there's a problem with your home's breakers. Don't try to troubleshoot generator problems on your own as a DIY project. Only certified electricians should handle the breakers to your home and generator.
Unusual Smells or Sounds
When your generator isn't completely silent when it powers your home. But the sounds it makes aren't alarming or particularly loud. If you begin to hear loud sounds like rattling, knocking, or squeaking, something may be wrong. The same goes for smells. Your generator should never produce a smell – whether it's on or off. Any odors coming from your generator can indicate a gas leak or fire hazard.
Contact Affinity Gas Services today to schedule an appointment with our professionals. We're "The Gas Efficiency Experts."