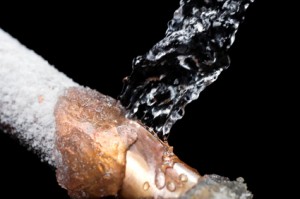 Last time, we talked about the ins and outs of water heater maintenance. In today's blog, we'd like to walk you through a few water heater maintenance tips. The best tip of all is always to schedule an appointment for maintenance. Only a professional can provide you with the service you're looking for.
Outside of this though, there are a few things you can do in your personal time to help your water heater along. If you're looking for great water heater maintenance in Alachua, FL, then you should schedule an appointment with our team. We know how to keep your water heater healthy for years to come.
Call a Professional for Maintenance
You always want to call a professional for maintenance on any system in your home. Maintenance is only worthwhile because you're taking the time to prime your water heater for the season ahead. When it comes to air conditioning and heating services, it's important that you have your AC tune-up in the spring and your tune-up for your heater in the fall. Things are a little different with a water heater though since you use it all year long.
We suggest that you have a tune-up for your water heater once before winter. We know that our Florida weather isn't the coldest, but it does cool off and you are going to depend on your water heater a little more often during this time. Scheduling an appointment for maintenance or a flush will help your water heater long-term.
Helpful Tips
So now let's talk about what you can do as a homeowner. As you know, we would never suggest that you should take the brunt of your water heater maintenance services into your own hands. There are quite a few things you can do to nudge your heater in the right direction including:
1. Know What Type of Water Heater You Have
You'd be surprised how many homeowners don't know the specifications of their water heater. Make sure that you know yours. The type of maintenance that you need depends on the unit that you have. Tankless water heaters are a little different than tank water heaters. You flush a tank water heater and a tankless water heater system needs a different type of maintenance. The type of fuel that you have for your home's water heater matters too. Make sure you know your specifications so you can get the right service.
2. Lower the Temperature
Did you know that lowering the temperature on your home's water heater by 10° can save you 5% in your energy costs? While 5% might not sound like a lot, it turns out to be a lot when you consider how often you use your water heater. Don't discount savings like this.
3. Maintain on a Consistent Basis
You should always maintain your water heater on a consistent basis. We recommend that you maintain your system annually or at least once every two years. Regular maintenance is what's separates an average system from an amazing system. We're going to help you keep your water heater in tip-top shape.
Contact Affinity Gas Services today. We specialize in water heater maintenance.