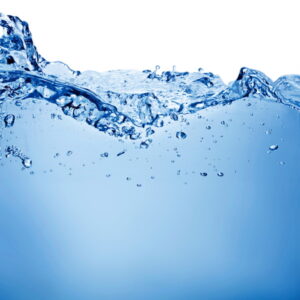 If you're trying to improve your home, one of the best places to start is with your home's water. A lot of people think that as long as their water is wet and flowing, then things are just fine in their home. This really isn't the case and you deserve to have better criteria for your home's water. 
Something we want to touch on today is the difference between hard water and soft water. You want your water to be soft—or at least not extremely hard. Hard water is water contains a high level of mineral content, which often enters the water through municipal piping. The longer you allow hard water to persist, the more it's going to affect your plumbing system as a whole. This is where a water softener installation in Gainesville, FL can be beneficial. 
What's a Water Softener?
Let's start off by defining exactly what a water softener is. A water softener neutralizes hard water. As we mentioned above, hard water is water that's full of minerals, principally calcium and magnesium. The good news is that this is fine when it comes to your personal health and that of your family members. The bad news is that the minerals in hard water can build up over time and cause a slow down in your home's plumbing system. This is why it's important to choose a water softener.
You're not alone if you're experiencing this struggle. According to the EPA Office of Ground Water and Drinking Water, roughly 85% of the water in the United States is hard. Let's get into the benefits of how a water softener can help you below…
The Benefits of a Water Softener
Here are several benefits of a great water softener system. 
Better Plumbing: One of the biggest advantages of having a water softener is that it benefits your home's plumbing system and helps it last longer. This is because your plumbing system is no longer weighed down by the mineral content from hard water. 
Less Staining: Have you ever noticed those stains on your sinks, tub, or utensils in your kitchen? This can be eliminated with the consistent use of a water softener. 
Better Hair, Skin, and Nails: Have you noticed that your hair feels dirty or dry, your nails feel brittle, or your skin feels dehydrated? These are actually all effects of hard water on your body. If you want to alleviate the symptoms of hard water, then getting yourself a water softener is the best option. 
The Impact of Professional Service
If you only walk away from this blog remembering one thing, we want it to be this: professional service is always a worthwhile investment. It's important to choose professional service every single time because professionals like ours are the only ones who can perform the right work. We get it done the right way the first time. If you want to discuss your options or potential pricing, then we're always available to discuss it. Let's talk about your options today. 
Contact Affinity Gas Services when you're looking for water softener services. We're "The Gas Efficiency Experts."