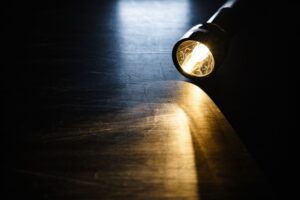 If you're considering getting a generator at home, then we want to recommend a whole-house generator. Whole-house generators are great because they provide you with an unparalleled level of backup. If there's a blackout in your area, you want to know that you're protected. You can do this with a great generator. We're professionals who specialize in generator service in Alachua, FL. If you have questions or want to discuss your generator options, then it's important to speak with one of us before you make the plunge. We're the professionals who can make sure that your decision is worthwhile. This is because we care about the quality of your home. 
Benefits of Whole-House Generators
Are you wondering what a whole-house generator can do for you? Here are a few things you can get from your home's whole-house generator.
Improved Safety
You want to feel safe in your home and you want to be able to rely on the appliances in your home to keep you safe and comfortable. If you want to make sure that your home has the best safety possible, then getting a generator is your best move. A generator allows you to see in your home in case of a blackout; this helps keep you safe. It will prevent you from tripping, falling, and encountering other accidents. 
Better Security
The best part of a generator is that it improves home security. Lighting and smart security systems are key in a blackout. You can make sure that yours are still intact with a great whole-house generator. 
Enhanced Efficiency
The reason that we recommend whole-house generators is because portable generators can only deliver a limited amount of power. Whole-house generators are superior because they're connected to an existing gas line. This means they can provide you with an unlimited amount of power.
Cost Savings
Don't you want to save money on your HVAC services? We're sure that you do, and if you're trying to figure out ways to do this, then we suggest getting yourself a generator. This is because whole-house generators prevent problems like spoiled food in your fridge and other troubles that can come about due to power outages. 
Convenience
What's better than having a generator that works seamlessly? When the power goes out, you don't want to have to move around in the dark trying to get your home's appliances and lighting to power back on. This is why a whole-house generator is perfect because it's seamless. It will power on as soon as the power goes out.
Professional Service Makes All the Difference
Whole-house generators are great, but they're not going to be everything they can be without professional service. This is why our professionals are here. We can make sure that your generator is perfectly attuned to the needs of your home. We'll assess your needs and run the right calculations to ensure you're getting the best of the best. 
Contact Affinity Gas Services today to schedule an appointment with our professionals. We're "The Gas Efficiency Experts."