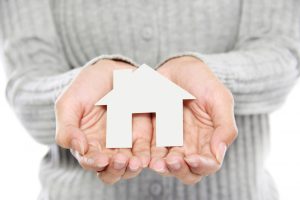 If you're trying to get your home pristine here in Florida, one of the first things you should consider is gas line installation. Natural gas is used to fuel so many different types of appliances in a home. Because of this, it only makes sense that you might want a direct gas line to your house. Having a gas line means that you can eliminate a lot of hassle in your home. Having the right gas line installation in Lake City, FL can eliminate lots of frustration, worry, and stress.
Gas line installation is one of those things that you only need to consider from a professional. This is why our professionals are here to help you with the entire process. Today, we want to give you the guidelines for what you should know when it comes to your gas line installation.
When to Install a Gas Line
Are you wondering if you should install a gas line for your house? Here are a few reasons that you should consider getting a gas line, whether it's new or old:
You're installing more gas appliances or installing a gas appliance for the first time.
You're building a new home or adding on to your home.
You're replacing your home's pipes. This is a great time to take on a complete overhaul of your house. 
You're switching from gas or oil to electric appliances. 
These are all great reasons to install a gas line in your home. If you're wondering where to start, then you should start with a call to our professionals. We can help guide you through the process.
Problems That Can Occur with Your Gas Line
We want to take a moment to touch on gas line repair. There are things that you might notice if your gas line is going wrong. Here are a few things that can potentially go wrong with your gas line. We're here to help you with all of them:
Incorrectly sized fittings: Fittings that are the wrong size or improperly sized can cause issues with your gas line.
Corrosion: If the joints or connectors have corroded, then it can cause significant issues with your home's gas line.
Cracked seals: Certain parts of a gas line can dry out and, when they do, it can cause cracking along the gas line. This is a surefire sign that you need repair work. 
You Need a Professional
The most important thing that you can have surrounding your gas line is proper gas line installation. This necessitates professional service. Gas lines aren't inherently dangerous, but they can become dangerous if you get the wrong installation services. Our team members are here for you when you want safe, quality work. We're prepared to help you with everything you need. 
We know that we touch on this point often, but professional service isn't something that you should ever skip over. We're going to help you with this. You can come to us for guidance and professional work that serves you well.
Contact Affinity Gas Services today to schedule an appointment with our professionals. The Gas Efficiency Experts.