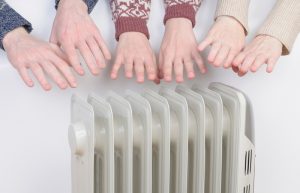 Is been a long winter in Gainesville, and if you've had heating trouble then we're sure that you're ready for a change by now. The majority of people here in Gainesville and across the country opt for a furnace system, but a boiler can be an even better option for your home. We specialize in work on high efficiency boilers here at our company.
We know that choosing a boiler might be an enticing option to you, but the unfamiliarity of it all might be holding you back. That's why our experts are here and at your disposal. You can rely on us to help you choose a boiler that's perfectly sized for your home, from a brand you can trust, and sure to keep to you warm through winter. Call us today to learn more.
Still on the Fence?
Change isn't always something that's easy to embrace—we get it. If you're not ready to make the switch to a boiler system, it's probably because you don't know enough about these systems but we're here to give you a crash course in the best benefits.
Efficiency: The thing about boilers is that no matter what fuel source they use (hydronic systems of electricity) it's always going to be a better conductor of heat than air. Your heating efficiency is important for your comfort and your electricity.
Improve Comfort: Boilers give a different level of comfort than forced-air heating systems. This means that your heater will give you heat that feels more like the sun radiating down on you rather than warm air blowing out of your vents.
Cost Savings: Boilers are highly effective systems which means that they save you money. If you want great heating and cost savings in the process, then you might want to consider a boiler.
How to Choose the Right Boiler
You want to make sure that you get the right boiler for your home and we can be the team to help you get the perfect boiler for your home. Choosing the right boiler is dependent on a view different factors:
The number of bathroom's in your home
The heating demand of your family
The size of your home (do you live in a large two-story home or an apartment?)
The fuel source that's appropriate for your space (electric or hydronic)
How'd you like to heat your home (in-floor, in-wall, or both)
We can help you get the right boiler for your home no matter where you live. Come to us and we'll walk you through the entire process. We're more than just heating technicians—we're full service professionals. We want to make sure that you can get the heating service you need throughout the year.
Making the transition from a forced-air heating system to a radiant heating system doesn't have to be difficult. We provide ourselves on giving you the best service possible. You can come to us and we'll give you all the information that you need.
Contact our professionals at Affinity Gas Services today. The Gas Efficiency Experts.