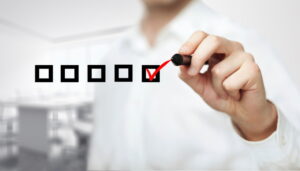 You use your water heater more than any other appliance in your home and this is never more evident than when something goes wrong with your water heater. High-quality water heater services start with the right care. Once you notice something going wrong with your water heater, you need to act sooner than later. We specialize in water heater repair in Lake City, FL.
Today, we're going to take the time to go through problems that you might notice from your water heater like rumbling, rust, and inefficiency. We'll also take the time to point out other problems that you might experience.
Getting To Bottom of the Problem
Here are some problems that you might experience from your water heater:
Rumbling Noises
We're going to start off with the problems we listed in our title. The first on the list is rumbling. Rumbling isn't a sound that's exclusive to tank water heaters, but it's definitely more common in these systems.
Rumbling is the sound that you're going to hear when sediment builds up in your water heater's tank. Sediment naturally occurs in your home's water supply. Over time, it settles at the bottom of your water heater's tank. Throughout the years, the sediment would harden due to heating and cooling on an extended basis. Rumbling noises denote a bigger issue with your water heater.
Rust
Take a look at your home's water heater. If you notice visible signs of corrosion like rust, then it's important that you schedule an appointment for water heater service. Rust is a sign that your water heater isn't working properly.
Rust in your water is also a problem. Any type of discolored water is something that you should address with care.
Inefficiency
You've noticed an uptick in your water bill, and you've traced it back to your water heater. The problem is that there aren't any outward signs of trouble or leaks—what's going on?
Inefficiency might the culprit behind your issues. Inefficiency can be due to the age of your water heater, the sediment build-up in your water heater, or increased capacity needs in your home. We'll make sure that you pinpoint the exact problem and solve it ASAP.
Inconsistent Temperatures
Are inconsistent temperatures in your home something you've learned to live with? You shouldn't have to stand in your shower and worry about the temperature of the stream falling down on you. Inconsistent temperatures are a problem, they lead to inefficiency, and they're uncomfortable. Make sure that you care for your water heater with the help of our team members.
Leaks
Have you noticed your water heater leaking? This is always a bad sign that is typically due to corrosion. If you notice that your water heater is springing leaks consistently, then you're going to need to schedule an appointment with us.
Leaks are a time-sensitive issue and a potentially costly one because they can cause water damage. Make sure that you're noting these problems when they happen and make sure to address them as soon as possible.
Contact Affinity Gas Services today to schedule an appointment with our professionals. The Gas Efficiency Experts.