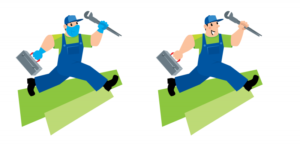 Are you considering getting a new gas line installed in your home? We're big proponents of gas lines on our team. We think they make the most sense when powering a home. They're the most efficient and effective way to keep your home running. You should put extra time and care into your gas line services because of this.
If you're still debating on choosing gas line services in Fort White, FL and you want to know why you should spring for these services then you've found the right blog. We're going to go through a few reasons why you should consider getting a gas line for your home.
The Benefits of a Gas Line
Here are some of the benefits of choosing a gas line for your home.
1. Efficiency
Natural gas is one of the best options if you want an efficient way to cook food and heat your home. Natural gas is great because it provides direct heat which is ideal for cooking both indoors and outdoors. We know that you might be looking forward to spending more time outdoors during this time of year, but it's important to make sure that your home is in great shape. Your efficiency matters and getting a natural gas line is one of the best ways to cater to this.
2. Accessibility
Natural gas is a readily available resource. If you're looking for a source of fuel that you know that you can always have when you need it, then this is a great option for you to choose.
3. Cost-Efficacy
Natural gas saves you money if you're switching from a different type of fuel source. This is because one of the most affordable forms of energy available to you is natural gas. It's common for homeowners to notice that their home energy costs drop off by about 68%. If you're ready to improve the overall cost of your home, then we're prepared to get the ball rolling.
4. Clean Burning
Natural gas is one of the most environmentally friendly resources because it burns cleaner than most other energy sources. If you're looking for a great option to keep your home's energy emissions efficient, clean, and abundant, then this is the option you need to consider. A clean-burning fuel source provides reliable power without harming our planet.
5. Reliability
One of the best things about natural gas lines is that they're reliable. One of the main reasons why gas appliances are so reliable is because they're not dependent upon electricity. Modern homes use electricity more than ever before. You never realize this more than when the power goes out. Gas efficiency can keep vital parts of your home afloat.
Our team is always prepared to help you get exactly what you need. If you're ready to make the switch, then we're ready to make the transition from one unit to another as easy as possible for you. We're responsible professionals that are going to make sure that your work is safe and reliable.
Contact Affinity Gas Services today for your home gas line needs. We're "The Gas Efficiency Experts."