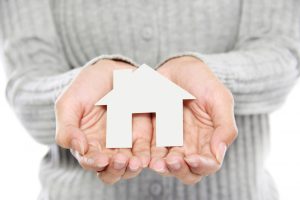 We're over halfway through a long, cold winter. Take a moment to sit back and think about your home heating. How are you feeling about it? We'd hope that you're feeling great about it, but the chances are that if you've found this blog, then you're thinking of calling for repair work. We understand and we're prepared to help you make your boiler repair in Gainesville, FL happen.
Boilers are still a great option even if you're going through a rough patch with yours. If you need help getting things back on track, we're here to make it as simple as possible for you. Boilers can do so much for your home and we are some of the few technicians in the area who know how to handle these incredible system.
Signs You Need Boiler Repair
Here a few signs that you should contact a professional for your boiler services:
Low Heat
Have you noticed that you're working even harder to stay warm? Poor heat isn't something that you should have to deal with. Take notice of the strain that low heating is putting on your home's boiler and schedule an appointment with our team members.
High Heating Bills
If you notice that your heating bills are higher than ever before, you should contact a professional. This is an even bigger problem if you notice that your home's heating bills are through the roof although the quality of your home comfort is average or even declining. High heating bills shouldn't be a regular occurrence in your home. If they are, then we want you to get help from one of our professionals.
Leaks
Your boiler has the potential to leak because it's a hydronic system. This is one of the more dire things that can happen in your home. If you notice any type of leak, you need to schedule an appointment with our professionals. You don't want this to progress into greater issues that turn into water damage and mold or even a system replacement.
Kettling
Since boilers are hydronic systems, you might notice the sound of kettling when things go wrong. Kettling is exactly what it sounds like–a high-pitch whistle created by boiling water. You might notice some rumbling or rattling sounds occurring at the same time too. When you notice this sound or other concerning noises, you need to act. It means that further heating trouble is on its way.
Make Sure You Get Professional Service
Professional service is what makes all the difference when it comes to your boiler repair. Getting repairs done by a trained expert like the ones at Affinity Gas Services will be something that can make or break your boiler's ability to do its job. Professional repairs are long-lasting, effective, and they can save you money in the long-run too. If you're looking for professionals who know their stuff, you can turn to us. We're here to help you get your boiler back on track so you can stay warm all winter.
Contact Affinity Gas Services today to schedule an appointment with our team. The Gas Efficiency Experts.