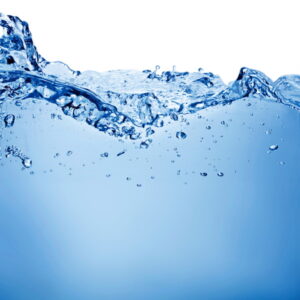 We've gotten to the point in the year when you can stop to take a breather. We're past the height of the summer, but we haven't reached the frigid temperatures of late fall and early winter. This is the time to sit back, kick your feet up with something pumpkin spice flavored, and reflect. 
One thing we want you to consider this fall is your water heater. It's important to check in with this system from time to time. The problem that we run into with our team members is that they don't know what consistitues a water heater repair need. We're here to iron out the details below. Just make sure to contact us for water heater repair in High Springs, FL.
The Importance of Your Water Heater
Your water heater becomes more of a focal point in the home during these next few months due to the cold weather. It accounts for nearly 17% of your home's overall energy usage. This isn't something that you want to ignore because it's going to come back to haunt you later on in the season. Making sure that your water heater is in great shape is important. It's going to make you more comfortable and safe in the upcoming months, not to mention it will improve your energy efficiency. 
If you'd like to make sure that your water heater is as ready as possible for what's ahead, then you need to make sure that you know the signs of trouble.
The Signs That You Need Water Heater Repair
These are the signs that your water heater might need a little help this upcoming season. Watch out for these issues:
1. Your Water Isn't Hot Enough
Is your home's water heater hot enough? If it isn't, then professional help is your next step. Don't blame the lack of hot water on the cold weather. It's more than likely a problem with the system. 
2. You Notice Leaks
You shouldn't ever notice a leak coming from a water heater. If this is something that you're seeing, then it's time for you to get a professional to your home to repair your system.
3. Your Water Is Discolored
Have you noticed that your water is tinged a little? Maybe you're noticing that your water is dingy, red, or brown tinted. Your water should always be crystal clear. If it isn't, it's time for you to schedule an appointment with our professionals.
4. You've Got Low Water Pressure
Have you noticed that you've got low water pressure when trying to use your hot water? We can guarantee that if this stems from a water heater issue, then it's only going to get worse as more time goes on. Water pressure is something that should stay strong and consistent.
5. You're Hearing Strange Noises
The last thing that you want to hear coming from your water heater is any type of strange noise. Strange noises indicate issues that are soon to come. Some things you might hear are things like cracking, rumbling, or banging. Any weird noise that you hear is going to be an indicator you need professional service.
Contact Affinity Gas Services today to schedule an appointment with us. We're "The Gas Efficiency Experts."